There's never going to be a one-size-fits-all "How to live as a Nomad" guide. The reason for that is simply that deciding to live as a digital nomad is made up of the choices you make. Of course, your choices are as unique as you are.
Having said that, I do have some top tips that come as a result of living as a digital nomad and being a part of the community. They're simply some considerations that will help you start off on the right foot.
The first few tips will help you before you take the plunge and the last few tips will help you once you're out and about. So without further ado, let's get started!
Decide what kind of digital nomad you'd like to be
Being a nomad is not an absolute. The nomadic lifestyle is actually a spectrum.
How often do you want to travel?
You can be someone who travels a couple of times a year. You can be a nomadic once a quarter. You can go the whole way and have a full-time nomadic lifestyle. You hop on the curve and go at the pace you see fit.
If finances allow, and you want to maintain a home base that doesn't involve living with your parents, then you are no less a nomadic person than the full-time nomad that doesn't have a permanent home base.
Similarly, how fast do you want to travel?
Some folks love the adrenaline of going to as many places as they can in the shortest amount of time. Some digital nomads want to slow things down and live in places for longer periods of time. For me personally, a slower pace suits me really well. I actually find travelling quite stressful and I take a while to settle into a place. If I'm not on holiday, I need at least 4-5 weeks in a place and even longer is preferred.
You, on the other hand, might get itchy feet, and be eager to get out on the road and see as much as possible. That is awesome too. Maybe you'd love to try it both ways and make a decision.
Other questions include:
How many hours a week do you need to work?
How many countries do you want to see?
What working hours do you have?
In what sort of environment do you feel most productive/comfortable?
What is affordable?
How fast does your WiFi need to be?
Will you need several income streams? Or does one job do all it needs to?
Would you like to build more income streams?
Ultimately it's up to you what kind of digital nomad you would like to be. You've lived with yourself for many years. You don't miraculously become a totally different person when travelling. What you need to be mentally healthy stays pretty constant. So, understand those things about yourself before you become a digital nomad, and build an experience that is actually right for you
Fail to Prepare, Prepare to Fail
Once you've decided what kind of digital nomad you want to be, now it is time to get all of your ducks in a row. Do your research and get things in order as much as possible. What equipment and supplies do you want to take with you? What can be bought everywhere? Do you need space to collect trinkets as you go? Is there a bucketlist? Do you have the right travel wardrobe that suits the locations you wanna visit? What's the budget? Will you have enough money to stay where you want to stay? Do you think you'll want a coworking space?
Then you have all the more practical things. Sorting out your bank and storage for your stuff and checking the terms and conditions of your health/travel insurance…we've got a basic list, but you'll know what you need to do.
Book the darn flight
If you aren't naturally inclined to the above, then I highly recommend that you just book a one way flight to somewhere. The adrenaline rush coupled with the anticipation of actually going will force you into action. This is how it will go.
You: *Browsing Kayak/Google Flights/Expedia/All of the flight deal sites filled with wanderlust*
You again: Look at all these amazing places I could go to. $300 to get to Colombia!? Whaaat? Look at the flights to Bali! How much is it to go there from Thailand? *proceeds to plan round the world trip*
Youtube: Watch this recommended video of people talking about Amazon FBA businesses which gave them travel freedom. Also, watch this video from a travel blogger you never knew existed until now. Then finish the set with a Shia La Boeuf screaming at you to take control of your life and "JUST DO IT!"
Youtube:
You: *Watches the videos. Looks back at the Kayak flights tab you have permanently open. Looks back at Shia Leboeuf. "Okay Shia. Okay."
Also you: *Retrieves new credit card*
You some more: *Inputs details*
More you: *Hesitates. Hears voice whisper "Do it…"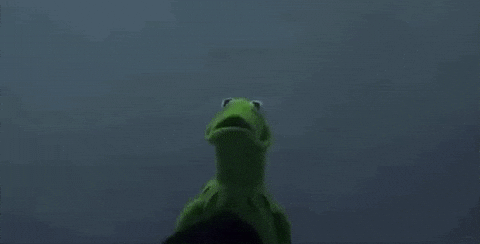 You: *Clicks 'confirm payment'.
You again: "F%$k. I just did it."
Congratulations. You've just become location independent.
You'll hold a moment of silence as a whole bunch of different feelings rush through you. In those first moments, you'll be proud of yourself, scared as hell, and a little confused. Don't worry, we've all been there. This is your initiation into the nomadic lifestyle.
If it still feels like a bad decision, then you'll have 24 hours to cancel the flight. But do it. Just book a cheap flight somewhere new, and see where life takes you.
The likelihood now is that the way we travel will change. As the world gets back to normal it may well be that your first flight will be domestic. Maybe it'll be a fun bus to somewhere new and then backpacking somewhere beautiful. But what matters is that you put your money where your mouth is and commit to doing something you've put off doing for ages.
So go on…
Do it.
So the next tips are for when you're on the road. How do you get the best out of nomadic living? It'll be different for everyone but I do have a couple pointers.
Build a Routine As Soon As You Can
If you've been tied to an office or particular working hours, once you get in the driver's seat, it can be tempting to go wild. Wake up whenever. Sleep whenever.
DO WHATEVEEEEERRRRR!
But do yourself a massive favour and build your own routine. A time to wake, to sleep, to work and to play. Settling in becomes much easier and the stress around being somewhere new is significantly reduced. Find your favourite cafes or the gym you want to visit. Find a few lunch spots you love and the supermarket that stocks good snacks and plenty of fresh produce.
It'll help you stay productive and happy wherever you are.
Cook Sometimes and Eat Out Sometimes.
Food is life. Be sure to enjoy the local food around you. If this is all new and exciting you'll want to try every restaurant. But pace yourself. Try to get a balance of preparing at least 1 or 2 meals a day at home to keep your costs under control. Most of us spend money on food and experiences. But mainly food. So be aware of that.
If you aren't sure where your money is going…it's going on food.
Try and Meet New People
You'll definitely want to take advantage of some alone time. But if you're planning on travelling solo, it's always good to meet new people. You could hang out with locals or meet other digital nomads. Doing this can be a little tricky if you're a bit shy.
So some tips that'll be a good starting point.
Find some Facebook groups and see what meetups are happening if any. This is a great way to meet other nomads and expats in particular as we love a good event.

Coworking spaces – Always good to hangout with other professionals and they tend to host good events!

Tinder or other online dating apps – can be a good way to meet others but please be safe about and have a plan to get out of there if the person is weird.

Airbnb experiences! Airbnb experiences are a brilliant way to meet local people and fellow travellers. Go on walks, do tours, do cooking lessons…the possibilities are endless.
We've got a few resources here on the blog that might help you out with this:
There's no doubt that becoming a digital nomad is a life-altering experience. It opens your mind, it opens your heart and stretches you in ways you didn't think possible. It's hard work, because you're living on your own terms. Life will be spent very much outside of your comfort zone. The digital nomad lifestyle isn't for everyone and that is okay too. But, I can honestly say it will forever be a part of my life I'll look upon with joy.
Hopefully, these little prep nuggets and travel tips will help you build a journey you'll love just as much.
Until next time…